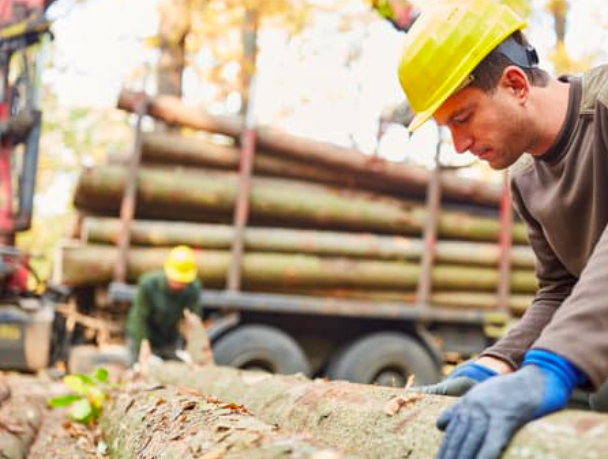 Douglas Fir Supply – California Lumber Supply
If you're wondering where to buy Douglas fir for projects such as framing, flooring, siding, decking, or other wood-related construction, Douglas Fir Supply is the place. Douglas fir trees grow primarily in eastern Asia and the American northwest. From them, we get some of the most durable, attractive softwood the market has on offer. Our fir boards are easy to cut, nail, or glue and can be used to build some of the most extraordinary things to give one pause. It comes in different board grades and timber grades to fulfill almost any purpose you have in mind. If you own a construction company or are just an independent end-user, Douglas Fir Supply has the product you're looking for at prices you can afford.
Unfairly maligned—and often rejected out of hand—for its low score on the Janka Scale, Douglas fir brings big-time benefits to the table when given a chance. We've built our reputation around its strength and beauty. The trees it comes from are tall—many of them sway over 100 feet into the sky. This means for users is longer board lengths, which produces straighter, more uniform presentations, especially for floors (although if creating patterns is more your thing, the boards are easily cut to appropriate sizes). Douglas fir also retains a marvelous habit of returning to its original shape after being affected by expansion or contraction. You'll find it easy to clean, easy to finish, and most of all, easy to appreciate. Contact us at (323) 529-0458!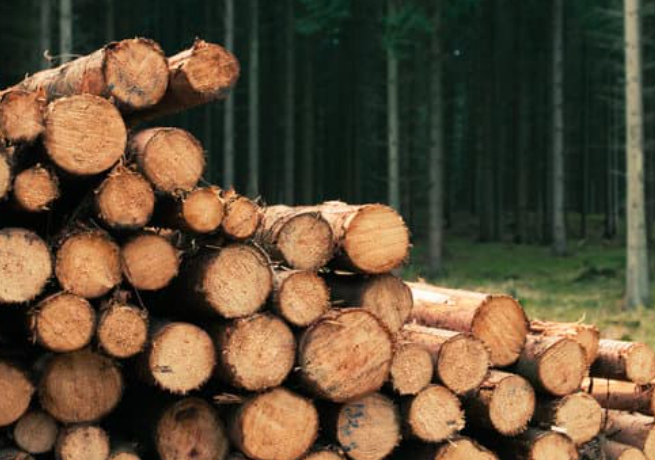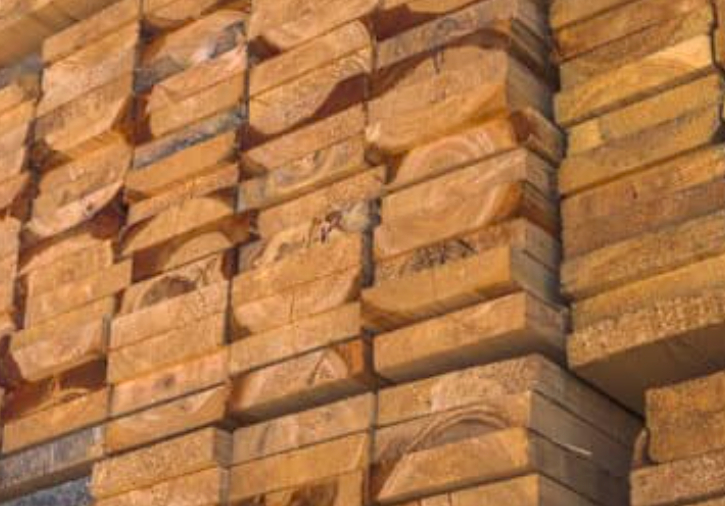 Understanding Douglas Fir

Douglas fir's categorization as a "softwood" can deter lots of people from buying the product. "I want the wood to be tough and last for a long time," is what's so often issued as a reason for rejecting this commonly misunderstood species. Builders look at the Janka Scale, see a low score for Douglas fir, and press on to something else.
But how exactly is the Janka test conducted? It's quite simple. The Janka test measures the wood's resistance by finding out how much pressure is required to create a 200 square millimeter indentation on its surface. It's primarily conducted on hardwoods (not softwoods). Also, it's done before milling, which means the wood's moisture content is hovering at around 12%. After milling, it drops to about 8%. And for many of its uses, the wood is treated with several layers of protective finish before it's put to work.
None of this goes to say that Douglas fir is always going to be the best species for your project. For example, if you want to use it for flooring and you have dogs or small children, you may wish to reconsider. However, Douglas makes for a very good flooring choice in low to medium-impact environments. We should also note that Douglas fir scores about 660 on the Janka scale, which means 660 pounds of force are required to make that 200 square millimeter indentation. That's not likely to occur in your home—unless someone places a huge bag of gold on top of a narrow-legged chair!
Services
We cover all the bases to help make your project run smoothly. This includes quotes, tips, milling, and delivery. For quotes, the more details you can give us about the project, the more accurate we can be. Information about the size and grade you're looking for is most helpful. All of our estimates are free and include the cost of shipping or delivery. A member of our friendly, courteous staff will be happy to take down your order, plus answer questions.
Regarding delivery, we can almost always take the material directly to your job site. Our shipping staff is well-trained in packaging your Douglas fir purchase for safety against road and weather hazards. What arrives at the site will not be damaged by the trip.
All of your information will be recorded and placed into our system. If you're not sure about what you need, no problem. Let us know what you're expecting to accomplish, and our staff will make recommendations based on their long experience. Much, if not all, of what you're looking for is right here in stock. For cases when it isn't, we'll place an order to get it. Custom milling is also available—ask about it when you call, and we'll be happy to tell you everything you need to know. Different patterns and sidings are often necessary to achieve the results you want. We mill these for our customers with unique challenges or ideas.
Contact our team at (323) 529-0458!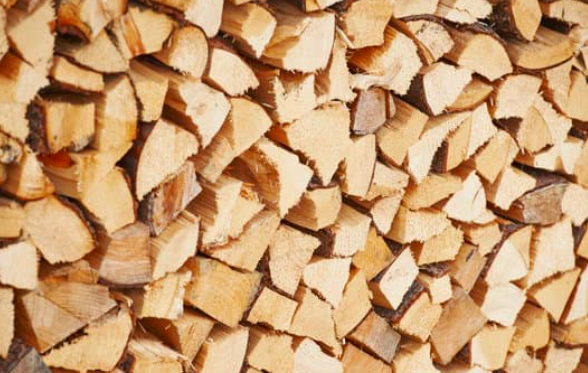 So Douglas fir is a softwood. To clear up what that means—or rather, how it differs from hardwood—we need to look at the trees. Is the species considered angiosperm or gymnosperm? One provides us with hardwood, the other softwood.
Hardwoods are angiosperms, which we may define as "enclosed seed." These trees have seeds that mature inside a fruit or nut, such as an orange or hickory. The seeds on a gymnosperm tree—such as the Douglas fir—are not enclosed. Gymnosperm trees are where we get our softwood. And that's it, in a nutshell—or out of a nutshell. Douglas fir scores higher on the Janka scale than some hardwoods. A good example here would be to compare it with chestnut.
Though considered a softwood, our Douglas fir can and does perform quite well for flooring. There are homes all over America today with hundred-year-old Douglas fir floors. If you're looking to use this species for floors of your own, contact us and place an order.
If you're worried about high traffic areas where a few dents and dings could occur, try distressing. Wire-brushing or hand-scraping creates a very charming, rustic look that acts as a camouflage for other minor damage forms. You'll also find that your Douglas fir flooring is easy to clean. Periodic sweeping and damp mopping normally does the trick. To find out even more about how well Douglas fir can hold up as a flooring system, contact us at (323) 529-0458.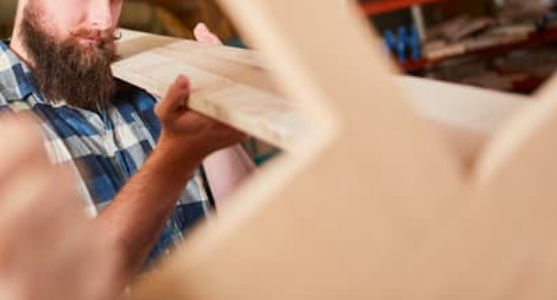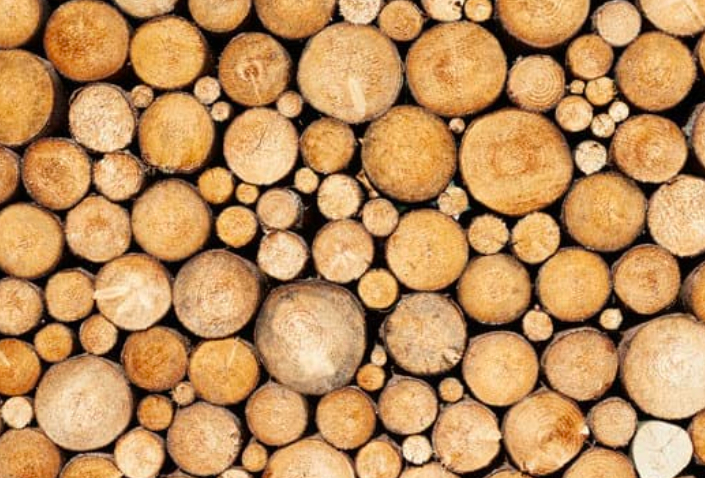 Douglas fir carries a reputation as a construction-only product, but it works great for furniture because it's so strong. You'll find it very receptive to stains, paints, and finishes. Also, the natural pinkish-orange color of its complexion complements a wide variety of decoration schemes. Douglas fir is a fine choice for furniture that supports heavy loads, such as beds or chairs.
In the dining room, 2X8X16 Douglas fir makes for a farmhouse-style table that's rock-steady. Use a wood conditioner for the top, then stain for colors like a dark walnut or golden pecan. Finish it with satin polyurethane, or really, any degree of shine you wish. Douglas fir rarely puts up much of a fuss. Other indoor uses include window frames, doors, and moldings.
Being such an abundant, attractive wood species, our Douglas fir lumber is the go-to choice for timber framing contractors all over the country. Its lower moisture content allows it to season more quickly than most hardwoods and receives stains more easily.
We'll get you Douglas fir posts and beams in just about any size, all the way up to 40 feet. Just some of what we have in stock includes:
6X6 Douglas fir posts

2X12X24 Douglas fir lumber

2X10 Douglas fir

8X8X12 Douglas fir lumber
Contact us to get your hands on as much of this versatile species as you need. Douglas Fir Supply is here to help with construction projects, large and small.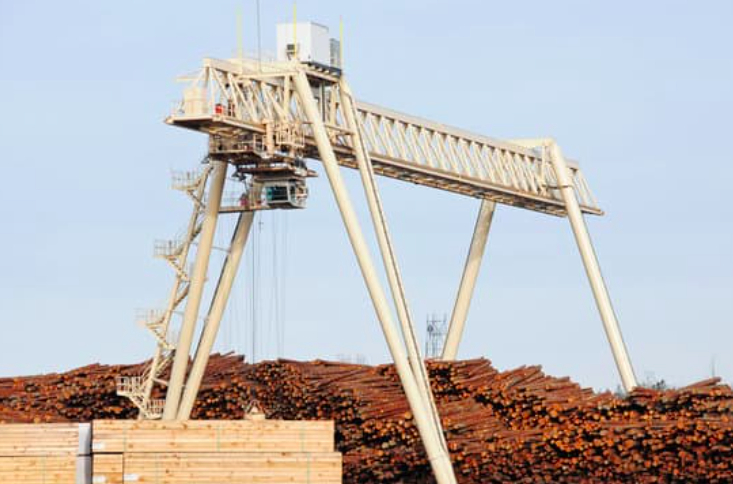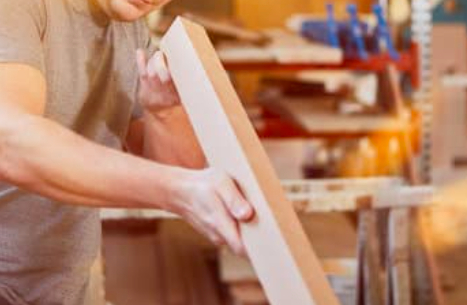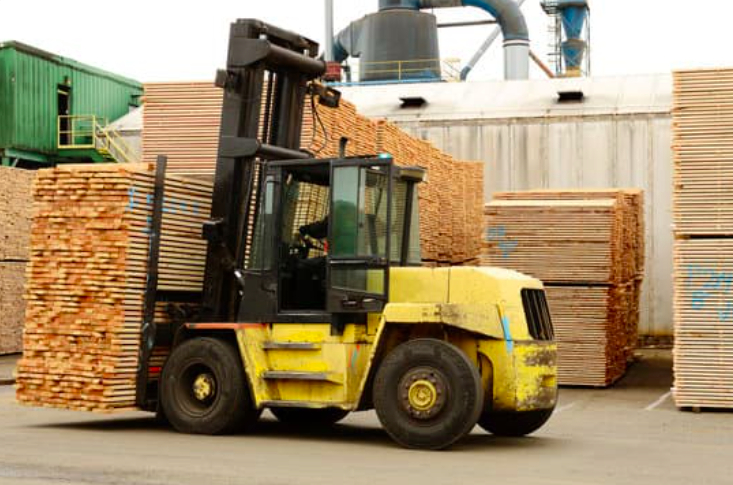 Douglas fir marine-grade plywood is sturdy material made to endure the rigors of outdoor adventure. It is primarily used for decking and boating. The way it holds up against the elements goes like this: The plies are put together perpendicularly to make them stronger; this is called cross-lamination. The result is a durable, affordable material that works for outdoor projects such as patios, decking, benches, and kids' playhouses.
We distribute Douglas fir marine-grade plywood in different sized cuts to suit every purpose. The material consists of several thin layers, or plies, rather than only a few thicker layers of standard plywood. This makes our product denser, less susceptible to moisture infiltration, and easier to sand. Get in touch with us today at (323) 529-0458 for more information.
Douglas Fir Christmas Tree
Okay, so the holidays are over. But they'll be back again soon enough, and we feel we cannot boast about this species without mentioning what a great Christmas tree it makes. You'll see it in plenty of U.S. homes from November through to the beginning of January. That's because the Douglas fir's needles are soft and shiny and don't tend to fall on the floor so much as needles from other conifers. This tree also wafts a very subtle, sweet aroma that only adds to the celebratory atmosphere.
Douglas Fir Supply is your most reliable distributor for Douglas fir lumber. We're fast, friendly, and fully focused on high-quality customer satisfaction. We provide the wood for many roofers across America.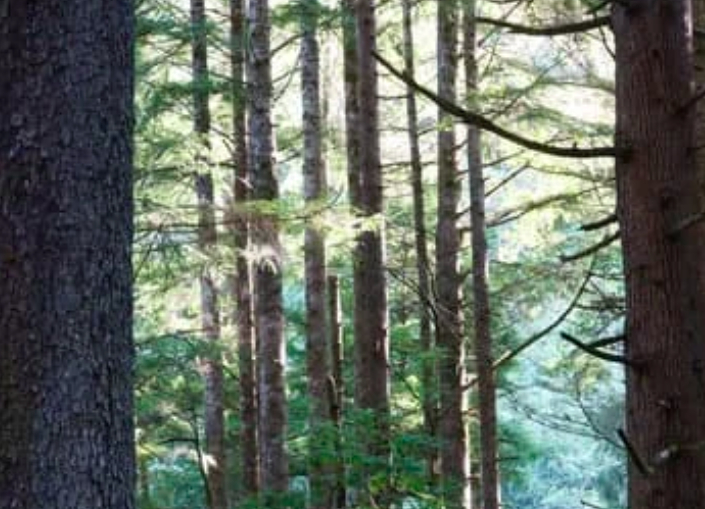 Fir wood for sale is much more than just a sign on the side of the road. Our high-quality lumber has been proven to endure the tests of time. Along the sloping, curvy roads of the western Rockies stand many structures made with Douglas fir. Some of those structures are almost 200 years old. They've been outside in the wind and the rain and snow, year after year, decade after decade.
So yes, our product is strong. Our team has years of experience working with it and with clients like you who put their trust in fir timber for the best in wood construction. If you like, we can recommend which board, and timber grades will work best for which project or answer any other questions about the industry you might have.
Good structural lumber isn't easy to find. We'll tell what is easy—to get duped by overseas manufacturers who cut corners to save on labor and production costs. Plywood substrate from these companies can often be of horrific quality that reduces the performance of engineered wood. We don't play that game. Our engineered Douglas fir comes with the finest quality substrate. For solid Douglas fir, you get a species that can go toe to toe with some of the strongest choices on the market.
One call to us puts you on the right track for amazing results in any wood construction project. Don't be random about choosing a lumber supply company. Choose Douglas Fir Supply. Dial (323) 529-0458 today!
Contact Douglas Fir Supply
You can reach your friends at Douglas Fir Supply by phone, email, Fax, or by filling out an online form. Any one of these connects you not only with a premier Douglas fir supply company but some of the most reliable, trustworthy mills on the entire continent. We do nothing of poor value here, nothing of poor quality. We feel the need to stress because, in the lumber supply industry, it's so easy to fall in with the wrong crowd. There are many shady manufacturers out there peddling chintzy material (especially when it comes to engineered wood). We know who they are—and we avoid them.
That means our clients end up avoiding them, too. Making a Douglas fir sale reflects upon the integrity of our business. We intend to keep it intact by shipping you a quality product unmarred by less than honest minds in the industry. Douglas fir is multi-purpose lumber that's easy to care for. There is no reason it cannot last the life of your home and then some. Call us to get your hands on exactly what you're looking for to complete the job.
We also have a solid freight department here that ships all over the country. From Portland, Oregon, to Portland, Maine; from Washington state to Washington, D.C., we'll get your Douglas fir building material to where it needs to go. Contact us at (323) 529-0458 for top-of-the-line service in Douglas fir lumber.