Douglas Fir Supply Services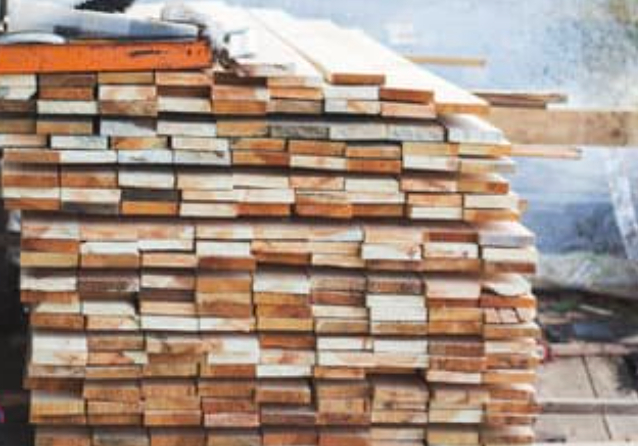 Who would have thought that Douglas Fir trees could be so useful? Douglas fir supply in California is a company dedicated to providing Douglas fir supplies. They offer Douglas Fir timber, Douglas Fir plywood, and Douglas Fir lumber, among other things. If you're interested in finding out more about this company, call (323) 529-0458!
About Douglas Fir Supply
Douglas Fir Supply Company is a timber company that specializes in supplying Douglas fir lumber to California homeowners and contractors. We have been in business for many years, and we take pride in providing the highest quality products to our customers. Our inventory includes rough cut, planed, dried, and kiln-dried Doug fir boards; Doug fir plywood; Doug fir trim pieces; peeled logs, poles, and posts. 
We offer competitive pricing on all of our products, so contact us today for more information!
Our Services
Douglas Fir Flooring
Douglas Fir is a popular wood for flooring. It has an average cost of $4 per square foot, which is cheaper than most hardwood options on the market today. Douglas Fir also offers many sustainable benefits, including low VOC emissions and resistance to warping or shrinking. This makes it an attractive option for homeowners looking to invest in their homes long-term with high-quality flooring that will last for years to come. 
Douglas Fir Furniture
The Douglas Fir tree is a healthy, renewable resource that should be considered for furniture. The wood from this tree has been used to make homes and buildings in the past and lumber for furniture. Today, many people use the Douglas Fir for their home furnishings because it can withstand dents and scratches better than other woods.
In addition, there are several varieties of the Douglas Fir available, giving homeowners a wide range of options to choose from when they order their new furniture pieces. Many homeowners choose to have their furniture made out of Douglas Fir because it provides durability and a natural look that fits right into any room within any house or apartment space.
Douglas Fir Framing
Douglas Fir is a popular choice for framing structures because it has high strength and durability. The wood's straight grain can be easily milled into boards that are perfect for use as studs, joists, rafters, beams, and other structural members. It also provides excellent dimensional stability and resistance to rot and decay. For homeowners looking to make the most of their investment in building materials like Douglas Fir, we recommend using this type of lumber for framing purposes on new construction projects or remodeling jobs.
Marine-Grade Plywood
Marine-grade plywood is a popular choice for exterior siding and flooring in coastal regions because it can withstand harsh weather conditions. The high quality of marine-grade plywood also makes it an excellent option for interior applications such as cabinet and furniture building.
Marine-grade plywood is made from kiln-dried, well-selected wood veneers that are laminated together with waterproof glue to form a panel that has been pressure treated with chemical preservatives to protect against rot, decay, and insect damage. Because of its strength and durability, marine-grade plywood can be used in conventional construction materials like brick or stone that require more maintenance over time.
Douglas Fir Christmas Tree
There are many reasons to choose Douglas fir for your Christmas tree. The Douglas Fir is a beautiful evergreen with the most natural shape of any species of pine or spruce, making it perfect for traditional ornaments and garlands. It also has the highest needle retention rate among all of North America's native conifers, meaning you won't have to spend time picking needles off of your carpet months after putting up your tree. Finally, Douglas Firs are known for being one of the most pest-resistant trees in North America, so you can enjoy having this beauty in your home without worrying about pests destroying it! 
Contact Douglas Fir Supply
Please contact us today at (323) 529-0458 if you would like Douglas fir supply services from Douglas Fir Supply in California. Douglas Fir Supply is the Douglas fir expert. We have been providing Douglas fir supply services for many years, so you can trust that Douglas Fir Supply has what it takes to provide you with high-quality Douglas fir materials for any project!